I've been meaning to link to this Buzzfeed article for around a month now. Here's a quote from Mike Easterlin, the current head of Fueled By Ramen on his takeover of the company from John Janick:
"There was still this perception that FBR was a 'scene' label instead of a...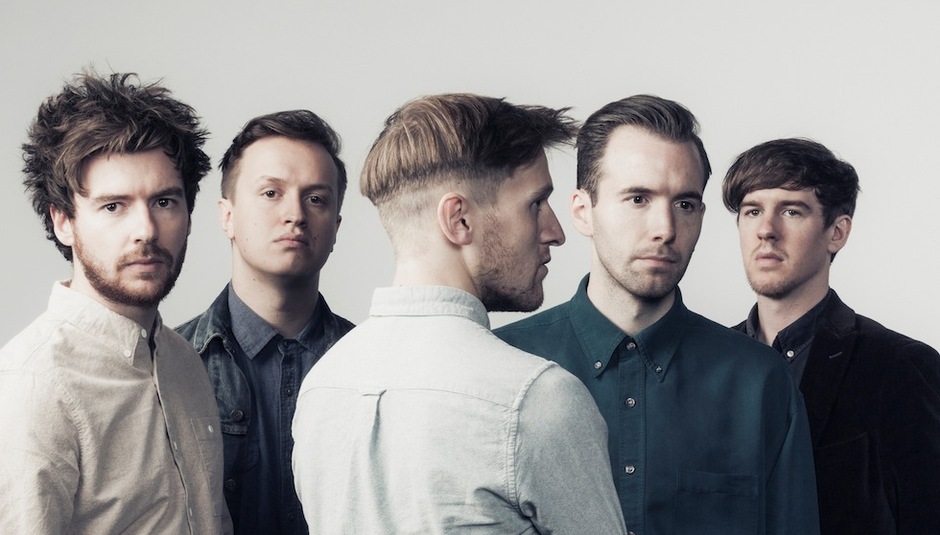 Don't tell our dark Drowned in Sound overlords, but I'm going to let you into a little secret of music journalism: interviews are scary. Am I going to embarrass myself (as you'll see, the answer is yes)? Will I say something that makes me look like a bumbling, ill-informed idiot? You...
Who are you and where are you from?
My name is Ian Kelly. I'm from Finglas in Dublin and I sing in Stairwells.
Who are your favorite artists from home?
My favourite Irish band is The Winter Passing from Roscrea. I also listen to bands like Driveway, Over Being Under, Fang...
Spanish "pop done right" artist Sofi de la Torre, tipped by Grimes and Paramore, is streaming steamy new cut "Lovers Work Late" on Best Fit.
It's taken from upcoming EP That Isn't You, which follows the whirlwind success of 2014 single "Vermillion".
Speaking about the new track, which is riddled with...
Hayley Williams Reveals Details of her New Beauty Series 'Kiss Off' Hayley Williams has revealed details about her upcoming beauty series "Kiss Off" in a new interview with MTV.
The Paramore vocalist's personal DIY tutorials (shot in her actual home) will recreate iconic musicians' makeup from the past and present.
You can...
Los Angeles-based singer/songwriter Genevieve (full name Genevieve Schatz and former frontwoman for Chicago-based indie rock band Company of Thieves) has just unveiled the music video for her delightful and inspiring power pop anthem, "Colors", directed by
">Mia Lidofsky and taken from her debut EP,
Show Your Colors
, which...
San Francisco indie rock band WATERS dropped the title track to their forthcoming album What's Real this week and it's 90s rock on Fleek (first and last time usage of this term, I swear). It has all the percussionary dips and dives, the vocal push and pullback, and big catchy hooks of a...
In this era of the digital download, we don't think about movie soundtracks quite as much as we used to unless they're really, really good. (See: Trent Reznor and Atticus Ross' The Social Network and The Girl With the Dragon Tattoo soundtracks.) Or, when they're just pretty good but the movie to...
Overnight sensation indie duo Oh Wonder has been on quite a hot streak building buzz around their original sound coming out of London after having spurred quite a few remixes, including today's from previously featured TSIS act Synchronice. They've dropped remixes of Paramore's "Still Into You" and Imagine Dragons' "Radioactive", and today deliver one of...